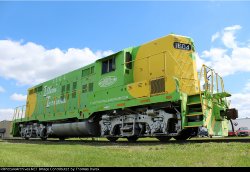 Welcome to the RRPictureArchives.NET contributor site of Thomas Dyrek.

Hello, welcome to my page. My name is Thomas Dyrek, and I am 14 years old. One of my hobbies is obviously railfanning, and this was my first choice of where to share it. I don't have many pictures uploaded yet, but more and more are uploaded every once and a while, so make sure to check for new uploads now and then.




My YouTube channel can be found here: https://www.youtube.com/channel/UCSxtXiNLzAGeSTCcIcAVWNQ



You may browse my collection of pictures via the menu located on the left hand side of the page. I hope you enjoy the collection and thanks for stopping by!
Note: This site is best viewed in Internet Explorer 6.0 or above.
Select one of the links from the menu on the left to begin browsing the collection.